IT services are very sought after now more than ever. The pandemic has accelerated the digitalization of many brick-and-mortar businesses which were forced to start or increase their online activity due to the physical restrictions.
IT companies need to know what services their clients need so they can hire and train more people that have the skills required for those jobs. Getting to know and understand their target clients allows a company to properly align its offer with the demands they encounter in the market.
That is why we reached out to 16 IT experts and asked them the following question:
What are the most popular IT services that your clients ask for?
Whether you are a freelancer, an employee, or the owner of an IT company we trust you will learn valuable things from this article.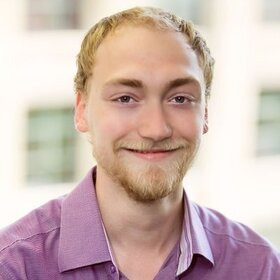 Two of the most popular IT service requests we receive from both clients and prospects focus on new cyber security investments as well as IT support for remote and distributed teams. Both of these IT service areas have seen a major uptick in demand since teams have shifted how they work.
Hybrid and remote working offer enhanced flexibility for workers but also require new ways to secure and support technology operations.
1. Cyber Security
Companies are approaching us for consulting on what cyber security tools, processes, and policies will safeguard their business beyond traditional firewalls. Engagements typically start with a security assessment and then explore what vulnerabilities need to be addressed and recommendations built into a security roadmap.
2. IT Support for distributed teams
Many teams have grown dramatically through remote hiring but now require IT support and services for a distributed team. This can be challenging for internal IT staff in small companies as it involves logistical complications of remote onboarding, delivering hardware, and supporting varying time zones of remote team members.
Both services are crucial to keep teams productive and protected while the business grows but what the services should include will depend on your business requirements and technology stack. 
Find out more about Resolute Technology Solutions.
Sergio Alexander — USETECH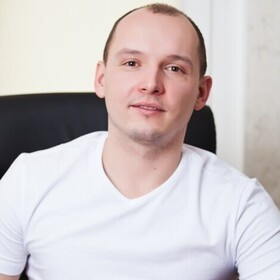 The most popular services that our clients ask for are:
Low Code/No Code Development
Cloud Computing
IT Consulting
Data Engineering
AI, VR, AR and Metaverse
IT consulting is now in demand among many companies. Businesses want to know which way to go, so they turn to consultants. For example, we offer IT audit, development of IT strategy, and audit of business processes of your business.
The low-code/no-code (LCNC) approach, whereby every user of a company can become a developer, is being actively developed.
This term refers to alternative development methods with an intuitive graphical interface. They allow users to quickly create applications and automate business processes without writing lines of code.
The introduction of simple and accessible LCNC tools empowers users, accelerating innovation and reducing the burden on the rest of the IT department.
And, of course, the demand for artificial intelligence, AR, VR, and meta-universes remains relevant. This trend will increase over the next 3 years. Also, these trends are recognized as trending in 2023. To remain competitive, businesses need to incorporate these technologies into their work processes.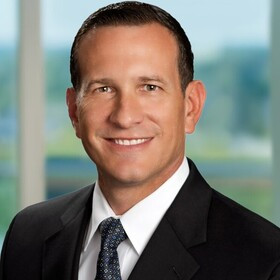 Customers are always looking for seamless user interface platforms to tie together all the disparate systems required to onboard, offboard, and manage permissions across employees.
The more applications and services required to run a business means additional cost and complexity that many small businesses lack the resources to handle. The easier a service can provide solutions and monitor systems; the better off customers will feel.
Another service that many small to medium-sized businesses look for is accessible cybersecurity tools. One of the most popular cybersecurity tools to implement is anti-malware as small businesses look to protect themselves against constant cybersecurity threats when operating their business online.
In a tight market, small businesses are looking for transparency into the costs of devices and service applications. They don't want to pay a penny more than they have to for devices or for SaaS licenses.
We see a lot of demand for a seamless tool that up-levels that for management — no small business CEO wants to spend a day putting together SaaS license spreadsheets and tracking down unused devices.
Investing in a platform or vendor that specializes in this role helps to ease the burden off customers so they can focus on what is most important for them to operate their business.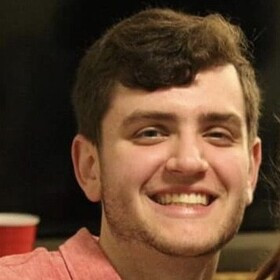 AI technology has been rapidly advancing over the past few years, and its applications have become increasingly popular for businesses to use. AI services can help companies automate their processes and improve efficiency across many departments.
As such, there are a number of IT services in AI that clients ask for in order to take advantage of the technology's capabilities. Some of the most sought-after IT services in AI include Machine Learning, Natural Language Processing (NLP), Robotic Process Automation (RPA), and computer vision.
Machine Learning is an area of AI that develops computer programs that can learn from data without being explicitly programmed. It is used to make predictions or decisions based on given data sets or to identify patterns or correlations between variables.
NLP is a branch of artificial intelligence that enables computers to understand human language as it is spoken or written. NLP allows companies to interpret language on a deeper level than ever before. By understanding the intent behind words, businesses can more quickly provide customers with answers to their questions or solutions for their problems.
Additionally, NLP can be used for sentiment analysis which gives organizations valuable insight into how customers feel about different products or services they offer. This allows them to better understand the needs of their target market and develop strategies that will appeal to those customers.
Computer vision helps machines identify objects in images or videos, while robotics process automation (RPA) automates mundane tasks such as data entry or managing customer inquiries. Each of these technologies can be used in combination with one another or independently depending on the client's needs.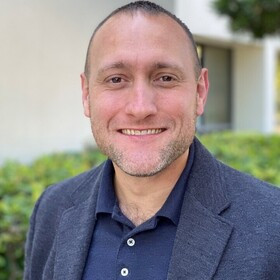 From my experience, the most popular IT services that clients ask for are cloud services such as Microsoft 365 and Azure. Now, more than ever, business mobility is a must.
Services like Microsoft 365 and Azure allow employees to access shared cloud information from virtually anywhere, while also offering protection against data leaks, malware, and phishing attacks.
Clients also frequently ask for cybersecurity services such as two-factor authentication (2FA), endpoint protection, email protection, and backup services.
These cybersecurity services are highly sought after because they can significantly reduce the risk of downtime. This is crucial as downtime can paralyze a business and, in some cases, cause irreparable damage.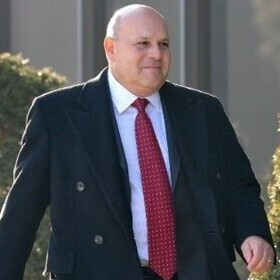 1. Cloud computing
Cloud computing offers an innovative and convenient way to access and store data, applications, as well as resources on remote servers via the internet. By utilizing cloud services instead of local or personal devices for storage, clients are able to quickly scale their operations with ease; plus they can get access to their information from multiple locations if needed.
2. Managed IT services
Organizations that lack the technical resources or advanced knowledge to maintain their IT infrastructure and systems on-site can benefit from Managed IT services. Through outsourcing, a third-party provider is responsible for all management and upkeep of an organization's technology, providing them with more time to focus on other areas of business.
3. Cybersecurity
Cybersecurity is of critical importance in today's cyber threat landscape. As malicious actors become more and more sophisticated, clients are increasingly turning to advanced security measures to safeguard their networks, systems, and data from breaches or ransomware attacks. Nowadays you can no longer afford not to be on the front lines against hackers with professional cybersecurity services at your disposal.
Alaa Negeda — AlxTel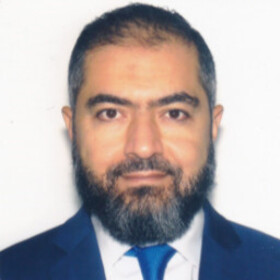 When it comes to technology, there's no one-size-fits-all answer. That's why, at our firm, we pride ourselves on offering a variety of IT services that our clients can rely on. Here are the most popular services that our clients request:
Server maintenance and upgrades.
Security consulting and protection.
IT project management.
Online software management.
Computer system and software installation.
Computer forensic analysis.
Michael Argast — Kobalt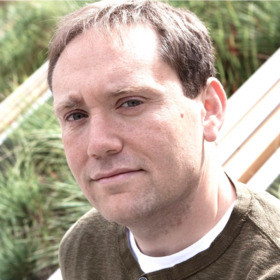 Our clients are mostly SMBs, looking to understand and enhance their security posture. A security gap assessment provides them with a 360-degree view of their current posture. By having this kind of intelligence, they can see more clearly where vulnerabilities are and how they can be addressed to achieve an optimal state.
Security awareness has also become more important than ever with the rise of business fraud, but training alone is insufficient. At Kobalt.io, we provide enhanced user education, combining security awareness training and regular phish testing, to keep employees alert and up to date with new trends of attacks.
Additionally, we see compliance support has gained popularity. For some, they are hoping to build customer trust or secure a deal by demonstrating that they are committed to protecting sensitive data. Some common standards are SOC 2, GDPR, PCI-DSS, ISO 27001.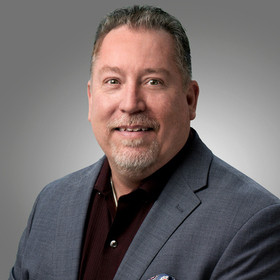 It is like getting your car fixed. Otten, we don't really know what we need, things are just not working the way we expect them to. When clients come to me with questions, they know they need something but often don't know exactly what that is. I tell them all the same thing, «IT» is a process, not a product that can be installed and finished in a 2-hour visit.
A good IT consultant or MSP builds a relationship with their clients, learns what they need, and makes changes as circumstances change.
One of the biggest reasons small businesses get frustrated with outsourced IT is they don't have good expectations of the process, the cost, or how much it takes to manage and build out their technology while keeping things in alignment with their business goals.
Clients often view IT as an expense vs. an investment as such they start off by asking all the wrong questions, such as, how much does it cost vs. how can you streamline the workflow of my team and secure our data or how should we manage our remote work teams security and account for the time spent on their computers each day.
Popular? «IT» is never popular. But you become a lot more interesting to a business after they've had a data breach, or a disgruntled employee walks out with access to their server and robs them blind.
«IT» is like those so often quoted words, it's a journey, not a destination. If you think IT is a product you will never arrive.
From IT Companies Network: Timothy Nyberg is an information technology expert with more than 30 years of industry experience. He is a certified expert in computer software such as Linux, Windows and macOS, as well as certifications in networking, Wi-Fi and cybersecurity. Tim is also the author of the cybersecurity book «On Thin Ice».
We recommend reading some of his publications:
The following are the most popular IT services that our clients seek:
Outsourced IT Service Desk / MSP Support Services
Cybersecurity governance, risk, and compliance
Workload (email, phone system, file sharing, collaboration workspaces) migrations from on-premises to the Cloud (online)
I see a growing demand for outsourced help desk services, which is no wonder. Nowadays, companies feel the pressure to innovate and digitize their processes with software. As the technology stack grows, more competencies are needed to ensure lifelong high-quality IT support.
Outsourcing help desk tasks is the most cost-effective way to keep software and IT infrastructure functioning and not endlessly grow your in-house support team.
Quite conveniently, companies can outsource L1-L2 help desks to take care of end-users' issues and network incidents, as well as L3 support to solve issues on the code level and handle software change requests.
Yogesh Chaudhary — Finoit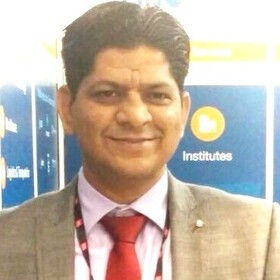 Here are the IT services that most business clients look for:
1. Software development services
Mobile app development, web application development, CRM solutions, Enterprise application development, and desktop application development are the most sought-after services in the business world. 
2. Digital transformation consulting
Business clients want to fast get digitized as a result the demand for digital transformation is rising continually. Here, the key services that clients seek include the Internet of Things (IoT) implementation, and Business Intelligence and Analytics services.
3. Cloud Services
Businesses are moving from on-premise to cloud infrastructure, as the cloud provides them with cost advantages. So, they are seeking the assistance of a dedicated cloud services provider.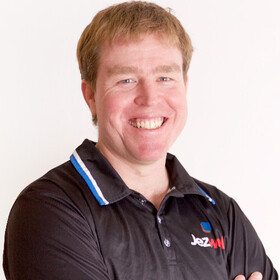 As a programmer, some famous and most frequent services that are asked for by clients are:
Cloud Backup Services. This service includes all types of CMS, whether they are built-in or custom.
Data Backup and Restoration. Most WordPress and other built-in CMS users ask for this service.
Cybersecurity Services. Big firms are very concerned about their data security, they often need cyber security services to protect their data systems.
Remote Support. Non-technical or clients with small or no technical teams often seek remote services to fix their day-to-day issues.
SaaS (Software as a Service). Big firms want to have custom software suiting their need. They usually ask for custom SaaS products.
Data Analytics. Big firms which often work on data projects, need people to manage their data.
Networking Services. This service is asked for by almost every client who is using an internet connection. LAN and router problems are common in every office.
Managed IT Service. These services include handling remote servers, desktop, and device management, etc.
Voice over internet protocol (VoIP). This service is also a need of every medium-to-large company in any field due to ease of use and cost-effectiveness.
Software development. Software development is needed by every medium-to-large business in the IT sector.
Web development & Designing. Small, medium to large agencies involved in blogging and SEO business often ask for this service.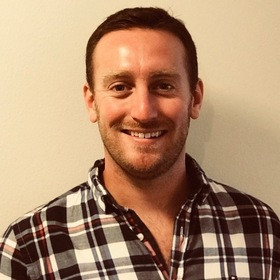 At Flatirons Development the most common inquiries we get are about React Native and Flutter development.
While native mobile development has its uses and needs.
We find that the lack of desire to build the same application multiple times pushes companies towards cross-platform solutions.
Luckily, React Native and Flutter are both fantastic at providing near-native experiences, often at a fraction of the cost of native development.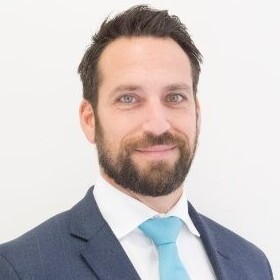 Customers requesting help to migrate their endpoint management to the cloud were rising in popularity, especially given the recent high-profile cyber hacking incidents and breaches that have taken place in Australia.
Endpoint management is the policy-based control of networked laptops, desktops, and other devices to maintain functionality and safeguard the devices, data, and other assets from cyber threats.
Cloud endpoint management addresses many of the challenges associated with deploying, managing, and securing devices in the enterprise.
It also improves productivity, scalability, and security and simplifies compliance, management, and monitoring. Backup, recovery, and failover are easily managed to provide greater resilience.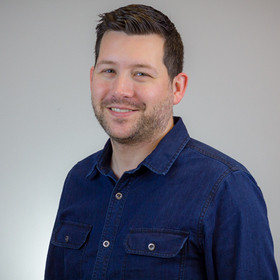 Mission provides managed AWS cloud services for mid-market to Enterprise clients. One of our most popular services is Mission Cloud Foundation, which is an AWS cost optimization, best practice alignment, and 24/7 support service.
Clients of Cloud Foundation are provided with deep, actionable insights into their AWS cloud usage and spending, including recommendations for cost savings, security, and reliability.
In addition, we see high demand for Mission Cloud One, which enhances the Cloud Foundation service with 24/7 monitoring, management, and response for customer AWS infrastructure.
Cloud One customers receive hands-on-keyboard management and support, powered by New Relic One observability, and Mission's global team of AWS-certified Cloud Operations engineers.
---
Our goal, with this article, was to provide you with more perspectives, not just our experience. We hope this expert roundup has helped you understand what skills you need to improve and what services you should focus on to make your company more profitable. 
If you have any questions please let us know in the comments below and someone from our team will gladly help you. Also, remember that sharing is caring.
Share this post with your friends and followers on social media to help us spread the word about it.